Pupil Voice
Key Stage 2 pupils have completed a Homework Survey.
The results in the document below were analysed by Year 6 pupils supported by Mrs Legge.
Surveys are a fantastic way of demonstrating Pupil Voice at Sugar Hill.
The results below will be shared with staff, the Senior Leadership Team and our Governing Body as we consider our 'Homework Policy' for 2017-2018.
INVESTING IN CHILDREN MEMBERSHIP 2017-2018
Investors in Children
A group of pupils in school have been interviewing other pupils about school. They asked them to identify three great things about our school. This is part of our INVESTORS IN CHILDREN work across school.
Here are some of the things that they said were 'great!'
Chloe interviewed three children-
Megan said children are kind, people and always helpful and lessons are fun.
Max said we have a great MUGA, we are allowed water bottles when we are thirsty and we write lots of stories.
Gracie said we learn lots, we do interesting activities and we have great teachers.
Ruby interviewed five children-
Ryan said the best things about school were football at playtimes and in PE lessons, our new MUGA and rewards.
Harry said friends, our school is really safe and we have no bullies!
Kai said singing, the MUGA and our football pitch.
Layton said the best things about school are lessons, teachers and friends!
Ryan said guitars, MUGA and our football pitch.
Liam interviewed six children-
Jack said our teachers, the field and the MUGA.
Liam said because our school is big, the MUGA and our teachers!
Harvey said football, basketball and PE!
Safiye said morning break, maths and art!
Shae said PE, fun lessons and computing.
Cameron said PE, art and computing.
Eden interviewed nine children-
Chloe said teachers, maths and dinners!
Jess said maths, science and teachers.
Kaitlyn said our field, teachers and our MUGA.
Amy said maths, dinner and PE!
Callum said maths, friends and our environment!
Lana said clubs, playground and MUGA!
Maisie-Ann said good friends, teachers and getting to choose our own bags and coats!
Aleah said dinner, teachers and playtime!
Erin said our Reward Room, teachers and nice food at lunchtime.
Amy interviewed nine children-
Ruby said the Reward Room, the MUGA and Art/Computing.
Evie said learning, friends being kind on the yard and nice people to sit with in the dinner hall.
Lauren said PE is great, Build a Den Day was educational and homework (it is hard but it is good!)
Darcie said reading, art and computing.
Lexie said art, computing and maths.
Caitlin said maths, art and literacy.
Harvey said we are all well protected, the teachers look after us well and our school is the BEST!
Bruce said nice teachers, pupils are nice and science.
Dylan said PE, science and play time!
Ruby interviewed two children-
Gracie-Mai said teachers, learning and art.
Ella said friends, teachers and art.
Millie interviewed nine children-
Casey said teachers, writing and friends!
Maisie said swimming, PE and Adam Bushnell!
Ellie said maths, art and science!
Maddox said playing outside, doing work and literacy.
Poppy said teachers who help her learn, people who are nice to her and learning new things every day!
Alfie said MUGA, football and teachers!
Robyn said all the children get looked after, maths and toys!
Ruby said art, maths and friends!
Lucy said friends, teachers and snacks!
WATCH OUT FOR MORE INTERVIEWS! COMING SOON!
Gemsters
Dr Tom made a return visit to our school Tuesday 4th July 2017 and we now have a fantastic team of 'GEMSTERS' who will be visiting classes next year in their role as 'Good Learning Detectives'.
Our newly appointed 'Gemsters' have received their initial training from Dr Tom and will soon be working with Senior Leaders visiting classes.
Congratulations to Bella, George, Maisy, Oliver F (Year 2) Chloe A, Adam, Aaron, Jorja (Year 3) Charlie, Lily, Oliver and Amy (Year 4).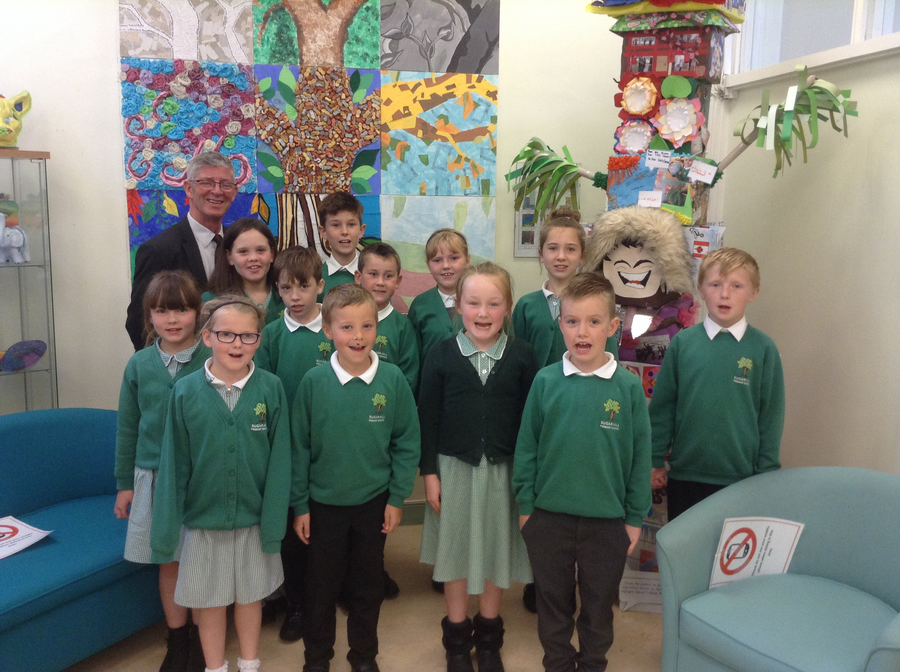 School Council
At Sugar Hill Primary School we have an active School Council. Mrs Alderson and Miss Simpson lead the School Council and they regularly meet to discuss school issues.

Our School Council is a group of pupils elected by their fellow pupils to represent their opinions and raise issues with Mrs O'Rourke, Mrs Legge, the Senior Management Team and our Governing Body.
This year we have some exciting things planned for our School Councillors. We would like them to take forward projects on behalf of the pupils and be involved in planning with members of staff and our Governing Body. Our School Councillors will be adding some information to this page about their role and responsibilities.
To be effective, the school council must:
Represent all pupils and include as many people as possible

Take time to listen to all pupils and communicate their views

Feed back to pupils about what happened about their views

Make things happen – or explain why they can't!
At Sugar Hill Mrs Alderson and Miss Simpson work hard to ensure we have an effective School Council. In order to do this they work with all the staff to ensure:
elections are fair and open

everyone is represented

there are different ways for people to give their views (e.g. class time, suggestion boxes, questionnaires, focus groups)

training is in place

there is effective communication so that people know what happens to their suggestions and ideas

you see results!
Mini Police
We are delighted to inform you we have just appointed our new 2017-2018 Mini Police at Sugar Hill. We have teamed up with Durham Constabulary, for the second year running, to have the MINI POLICE project at SUGAR HILL. This project engages with children aged 9-11 years in a fun and interactive way, with the emphasis being that the children have fun whilst learning about the police. During activities the children will learn about their personal safety and community problem solving, as well as gaining insight into how the police work in our area.
You can find out more about the project at https://www.facebook.com/Mini-Police-711783442300557/timeline/
We currently have 30 Mini Police Officers in school. The children are all excited about their role and look so smart in their police uniforms!
Last year's Mini-Police attended the launch in Newton Aycliffe, completed two Traffic Surveillances outside school and four Mini-Police Officers visited Aykley Heads Police Headquarters to welcome the Duke of Kent and Princess Royal to County Durham prior to them officially opening venues across the County. Lucy was awarded a medal and a certificate, by Ron Hogg, Police Commissioner, for being the most helpful Mini-Police Officer at the Superheroes Event held in Shildon at the end of October.
Following on from these successful events our Mini Police have been getting more and more involved in the community. We are really proud of last year's Mini Police who attended the Newton Aycliffe Remembrance Parade, visited St Clare's Court Care Home and paraded in the City of Durham Christmas Lantern Parade.
Mini-Police are also doing a great job in school supporting other pupils at playtime and visiting our Nursery to support our youngest pupils in their Police Role Play area!
We started 2016-2017 working with PCSO Mike Crawford. We now have a new PCSO Daniela Jones. Daniela works hard with our Mini Police leading Traffic Surveillance Events outside school and an E Safety Assembly for Key Stage 2 pupils.
During the Summer Term 2017 Year 4 pupils interested in being Mini Police completed applications and pledges. This led to a formal interview with Mrs Legge and PCSO Daniela Jones. Competition was strong and we were delighted to appoint 30 Mini-Police. The first events in our Mini Police calendar for 2017-2018 were Traffic Surveillance outside school Thursday 5th and Friday 6th October 2017 to mark 'Walk to School Week'. Since then Mini-Police have completed daily duties in school and completed additional Traffic Surveillance. PCSO Kieran Fodden arranged a 'Mock Shoplifting Scenario' at Tesco that was attended by Mini-Police. The Mini-Police were fantastic ambassadors for Sugar Hill Primary. Please support the great work of our Mini- Police when you see the children out and about in their uniforms at school events. Current Year 4 children will be asked to consider applying to be Mini-Police in Summer Term (2) for the Academic Year 2018-2019 and our current Year 5 Mini-Police will need to hang up their uniforms July 2018 to concentrate on their studies in Year 6. How quickly a school year flies by!
Mini Police (4)
Buddies
Buddies at Sugar Hill are 'Special Playground Friends'. They are children who have volunteered to provide support in the playground, helping other children with playing games and trying to ensure that everyone enjoys happy playtimes and lunchtimes. Buddies are sensible, kind and caring and they have a good understanding of other people's feelings. They are always willing to help. At lunch time Buddies are available to support children that may need help outside at lunchtime.They support those children who need someone to play with or need something to be sorted out. Our friendly and caring group of buddies can assist the children with whatever it may be. Buddies will always seek the support of adults in school if needed.

At Sugar Hill Primary we have a team of Peer Mediators. Peer Mediation is problem solving child with child. It is a process by which two or more children involved in a dispute meet in a private, safe and confidential setting to work out problems with the assistance of a Peer Mediator. When children have a problem at school they are encouraged to find a solution that is safe, fair and leads to good feelings for everyone. The Peer Mediators help children to look at a problem and identify a solution by thinking about feelings, thoughts and actions. Peer Mediators always refer any unresolved problems to school staff but they are highly skilled at helping younger children to say sorry and make friends again. Fantastic!
Leap Leaders
If you need someone to give you some ideas to have a great playtime you might need the help of a 'Leap Leader'. Leap Leaders will be working with the teachers very soon to plan some interesting activities for playtimes. We have recently purchased some new equipment for playtimes. Skipping has become a firm favourite and helps to keep us fit too! Look out for Mrs O'Rourke and Mrs Legge practising their hoola hoop skills!
Breakfast Club Leaders
Breakfast Club at Sugar Hill Primary started in October 2014 and is going from strength to strength. So much so we now have a team of Breakfast Club Helpers to ensure our club runs smoothly.
Breakfast Club starts at 8:20am but most children arrive for 8:30am. It costs £1.00 a day. We serve a healthy breakfast and it's a great start to the day.
If you have not yet tried Breakfast Club and would like to join in the fun please call the school office to register interest. When this is done just turn up the days you want to and we will be happy to see you!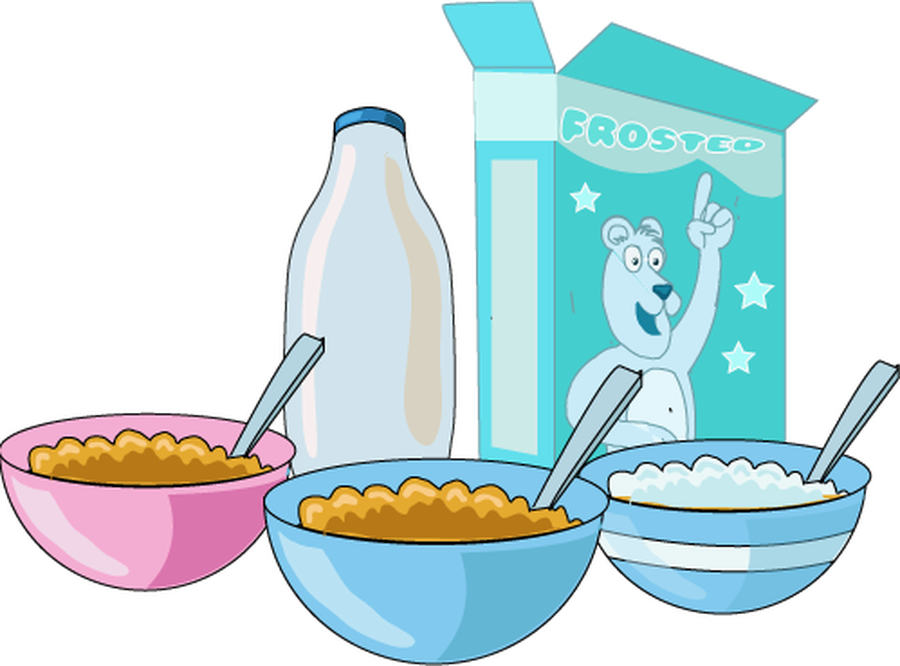 Lunchtime Leaders and Monitors
Visitors to our dining hall always make such lovely comments about our Lunchtime Leaders and Monitors who help the lunchtime supervisors and Senior Management Team to make sure lunchtime runs smoothly. Most recently a visitor remarked, 'It's so lovely to see older children taking responsibility and developing their leadership skills by helping staff to care for younger children'. We are so proud of the 'work ethic' of this group of pupils who take it in turns to complete different tasks. They look so smart in their 'Sugar Hill' aprons. The children are given the added responsibility to award younger children with special stickers for 'Clean Plate Awards'. They are there to help all children to enjoy lunchtimes and they do a terrific job!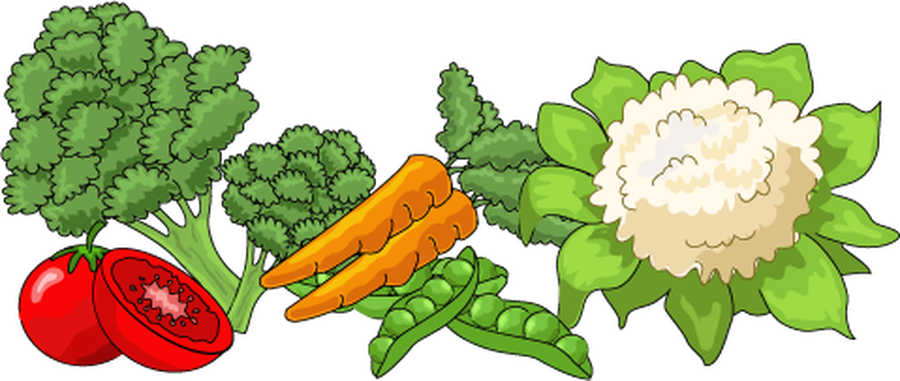 Pupil Voice for Global Issues
Fairtrade Fortnight
Monday 27th February to Sunday 12th March 2017 was Fairtrade Fortnight. During these two weeks, children took part in various activities to help them gain a greater understanding of the importance of buying and supporting Fairtrade. We learned about how Fairtrade means that farmers and workers growing food get a fairer price to cover their cost of production. Children are keen to raise awareness of looking out for Fairtrade products when shopping and whenever possible to support Fairtrade.
Earth Hour 2017
Sugar Hill took part in a worldwide movement 'Earth Hour' organised by the World Wide Fund for Nature (WWF). This annual event encourages people from around the world to turn off non-essential lights for one hour to reduce energy consumption and help to protect our planet from climate change. At Sugar Hill, we held our very own 'Earth Hour' on Friday 24th March 2017. At 2:00p.m we switched off all lights and non-essential electrical equipment for one hour to help shine a light on climate change!
World Water Day 2017
WaterAid is an international organisation who are working to raise awareness about the water crisis and make sure everyone has access to clean, safe water by 2030. World Water Day was on Wednesday 22nd March 2017 and to celebrate and show our support we turned blue for the day!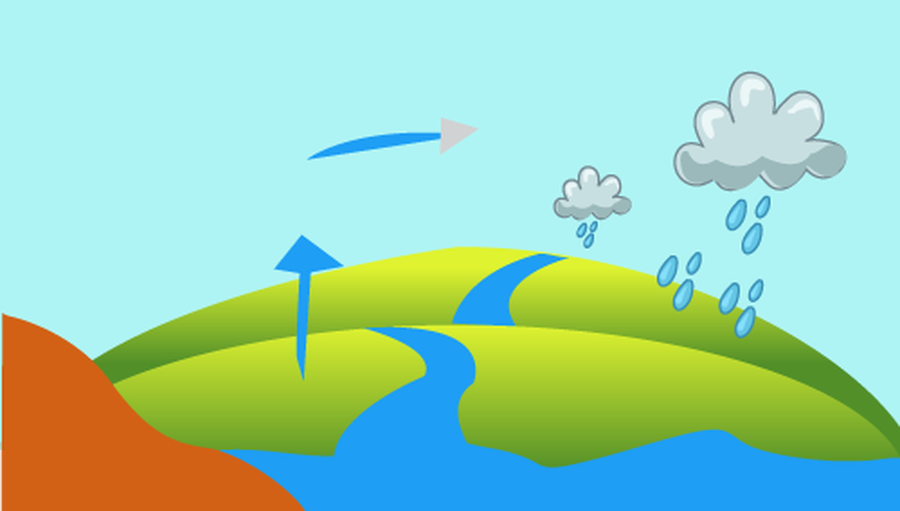 School Nutrition Action Group (SNAG)
We have just appointed new members to our SNAG group in school. Our first SNAG Meeting has been held September 2017 with Mrs Legge, Julie our cook and the ladies from Taylor Shaw. We are looking at ways to improve lunchtimes and we will be involving all children in school by conducting a survey. Survey Results will be shared on this page soon. In the meantime if you bring a packed lunch the SNAG group will be checking to see if you are eating a healthy lunch.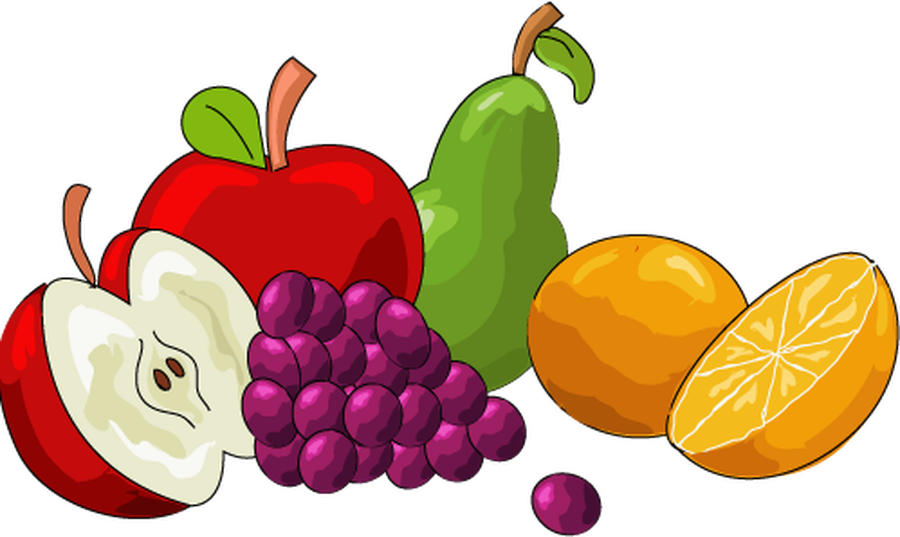 Young Carers Working Party

Sugar Hill Primary are accredited with 'County Durham Young Carers Charter' demonstrating our commitment to Young Carers and their families. This award follows re-accreditation and is for the time period 2017-2019.
In school we have a Young Carers Working Party. If you think your child is a Young Carer please share this information with Mrs Legge to access additional support. We need your permission and authorisation to access services. We will respect confidentiality and to this end no photographs will be uploaded to this area of the website to identify Young Carers unless this is agreed by both the Young Carer and their parents/carers.
Definition of a Young Carer
A Young Carer is someone between the ages of 5-18 years who has caring responsibilities for a family member at home who has:
A serious or long term illness
A physical disability
A mental health problem
A drug or alcohol dependency
A learning disability
Young Carers' may do things like:
Household chores
Preparing or cooking food
Personal care
Giving medication
Communicating on behalf of someone else
Ensuring someone's safety
Providing emotional support
Indications that a pupil is a Young Carer
The pupil may:
May be late for school for no apparent reason or have erratic attendance.
Might be often tired, withdrawn or pre-occupied.
May have difficulty in joining in activities outside of school hours.
Could be a victim of bullying- may have few friends or skills with own age group.
May be under-achieving. Often hasn't completed homework or it's of a poor quality.
Could be anxious or concerned over ill/disabled relative.
May display behavioural/emotional problems.
Might have physical problems such as back pain from lifting an adult.

At Sugar Hill Primary school we recognise these signs and behaviours could indicate other problems, but being a Young Carer should be considered a possibility and explored with the pupil in a private place. The Class Teacher/Support Assistant may refer the pupil to the Key Worker for further support. Our Deputy Head Teacher and SENCo Mrs. Kathryn Legge, is the nominated Key
Worker in our school. In her absence all members of the School Management Team are nominated personnel for staff concerns re pupils and our Social Learning Mentor Mrs Atkinson Jones.
Why we feel it is important for our school to have a Young Carers' Working Party

Research tells us that Young Carers have explained that they don't always feel supported appropriately at school. We believe having a Young Carers Working Party will increase communication between our school and the Young Carers' Service. We feel that this will support pupils in a way that will benefit them. We take seriously our responsibility to respond promptly and effectively to the needs of Young Carers.
At Sugar Hill Primary School it is the responsibility of everyone working in school to meet the outcomes set out in the Every Child Matters (ECM) document to secure a better future for children, whatever their background.
We always aim to ensure children can:
Be healthy
Stay safe
Enjoy and achieve
Make a positive contribution
Achieve economic well being
We have a Young Carers Policy. The aims of this policy are:
1.To provide all in our school community with an understanding of what a Young Carer is and what their responsibilities may be.
2. To clarify our responsibilities for Young Carers and inform parents and pupils.
3. To enable the creation of generic and individual plans to support Young Carers.
Actions we will consider to support Young Carers in particular circumstances.
We will always consider a confidential approach, providing a private space to speak with pupils who are taking on a caring role and to listen to their voice.
We recognise, however, that some Young Carers prefer not to discuss their caring role; but others might find it helpful to dicuss their own personal situation with a member of staff.
We will ensure that all Young Carers are reminded of our Anti-Bullying policy and ensure that their experience is that this is being adhered to in practice.
We will help Young Carers to become aware of what their rights are in school.
We will set up a card system for Young Carers (if required) to be excused from class if they need support to deal with their emotions outside the classroom environment.
We will set up a 'Late Pass' card system (if required) for genuine reasons that cause Young Carers to be late, so children arriving late to class, are not questioned by staff, about their lateness.
We will ensure that all Young Carers are provided with additional support in school, as necessary, with homework tasks, which are not easily completed at home.
We will set up 'Pastoral Support Plans' (if required) for each Young Carer within school. These plans will be supported by Mrs Atkinson-Jones (Social Learning Mentor) and/or Bridge Young Carers' Service.
We will maintain flexible arrangements for parents with disabilities to access our school/information about school including regular contact with Mrs Legge and/or Mrs Atkinson Jones.
The Key Worker, Mrs Kathryn Legge supported by Mrs Atkinson Jones will offer joint home visits for parents/carers if this is the preferred option for parents/carers rather than meeting in school.
School staff will work actively to refer pupils they think may be a Young Carer to Mrs Legge and Mrs Atkinson Jones for sensitive contact to made with the child's family prior to any referral to Bridge Young Carers' Service.
Parental permission will always be sought prior to any referral to an outside agency for a pupil in school staff think may be a Young Carer. If a referral is agreed Family Action- Bridge Young Carers' Service aims to reduce the caring role of children by involving other services and enabling the family to find other solutions. Where caring continues, services will help to reduce the impact of the caring role.
The services provide:
• information
• informal advocacy
• one-to-one and family support
• group support
• time out from the caring role
• training and awareness-raising for other agencies.
Staff from Bridge Young Carers' will be invited into school (when appropriate) to attend 'Parent/Carer Awareness Sessions' and/or Key Stage/Whole School Parent Sessions to raise awareness of the work of 'Bridge Young Carers' and how they can support Young Carers and their families.
Posters,Flyers and Newsletters will be displayed in school to provide information about 'Family Action- Bridge Young Carers' for children and their families.
Desired Outcomes
Governors, teaching and non-teaching staff will be aware of identified Young Carers within school and how we can work together to support them.
Young Carers will feel that there is more support for them within school and so will be more likely to talk with staff about their caring role. This will help to maintain an understanding and positive relationship between the pupil, their family, our school and the Young Carers' Service.