at Sugar Hill Primary School
"Design is not just what it looks like and feels like. Design is how it works."

Steve Jobs
Our Intent:
Design and Technology should provide children with a real-life context for learning. At Sugar Hill the Design and Technology curriculum encourages children to be inspired by engineers, designers, chefs and architects. We want children to use their creativity and imagination to design and make products that solve real and relevant problems from the wider world.
Cultural Capital
Children will learn about key figures and design work and become increasingly familiar with those who have successfully developed creative, technical and practical expertise within design.
They will also have the opportunity to
Visit buildings and places of interest for example Durham Cathedral, to look at the architecture.
Visit at least one local gallery and museum.
Through visits and visitors become increasingly familiar with Design career opportunities available in the workplace.
Implementation:
Design and Technology is taught through a variety of real life, creative and practical activities, we teach the knowledge and skills needed to engage in the process of designing, making and evaluating. Children are taught to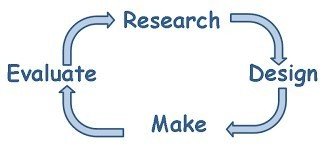 Design
Use research and develop a design-criteria to inform the design of an innovative and appealing product that is fit for purpose.
Generate, develop, model and communicate ideas through discussion, annotated sketches and diagrams, including cross-sectional diagrams and computer aided design.
Make
Select from and use a wider range of tools and equipment to perform practical tasks.
Select from a wider range of construction materials, textiles and ingredients according to functional properties and aesthetic qualities.
Evaluate
Investigate and analyse a range of existing products
Evaluate their ideas and products against their own design criteria and consider the views of others to improve their work
Technical Knowledge
Understand how key events and individuals in design and technology have helped shape the world.
Apply their understanding of how to strengthen, stiffen and reinforce more complex structures.
Understand and use mechanical systems in their products
Understand and use electrical systems in their products
Apply their understanding of computing to program, monitor and control their products